Merchandise
STICKERS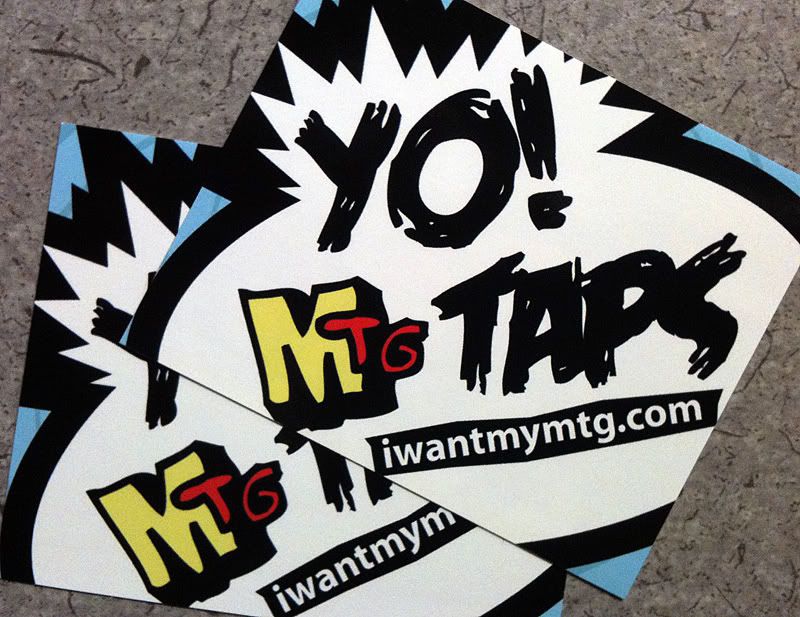 Want some YMTGT stickers? Just send us an e-mail with the word "Stickers" somewhere in the Subject field, and include your name & address!
PLAYMATS


Show your love for YMTGT with a playmat! Get 'em here!
Expect a new batch of shirts in early 2012! Send us an email if you'd like to be notified when they are back in stock!
The only size we have remaining is LARGE. Available colors: Brown, Sand, Pea Green. These shirts are $8 each. Shipping is a flat rate of $3, anywhere in the world!
To submit your order, send the following information to us at yomtgtaps [at] gmail.com:
1) Size
2) Color preference. If we are out of that color, we will let you know so that you can make another choice.
3) Any other questions/concerns you may have.
If you would like to order more than one shirt, please indicate both size and color preferences for each shirt.
After receiving your email, we will send you a response that will include your quote and payment instructions for PayPal.
Thanks for supporting the show!